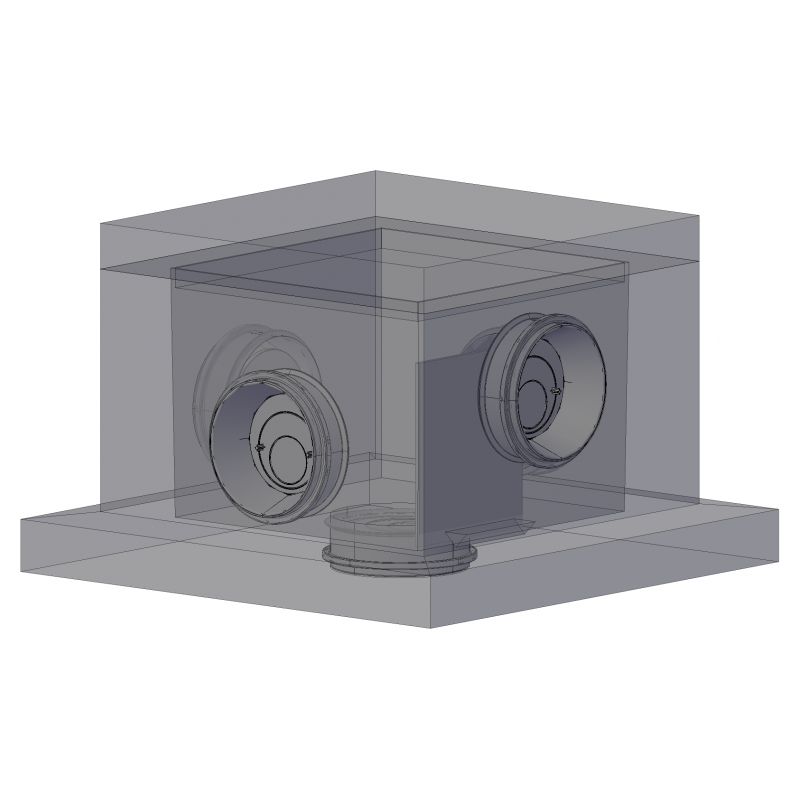  
3 Outlet Bottom-Feed D-Box
Security policy (edit with module Customer reassurance)

Delivery policy (edit with module Customer reassurance)

Return policy (edit with module Customer reassurance)
The 3-Outlet (Bottom Feed) Distribution Box is a concrete box designed for distribution of effluent wastewater to a home's leach field.  The 3-outlet Bottom Feed is used for smaller sized leach fields with up to (3) 4" outlet pipes.  It has (2) inlets; side inlet for gravity feed and a bottom inlet for pressure feed.
Data sheet
Weight

Base: 145# / Cover: 55#

Interior Dimensions

12"L x 12"W x 8.75"H

Exterior Dimensions

20.25"L x 20.25"W x 13.25"H

Invert Out

5.5"

Invert In

3.5"
 CONTACT US FOR
QUOTES & ORDERS