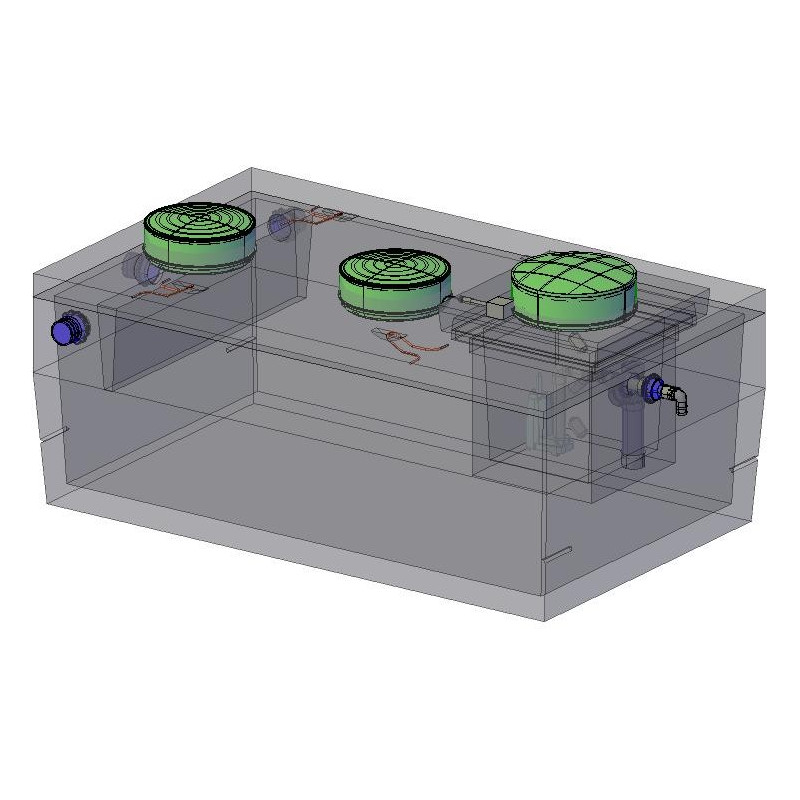  
1000 Lowboy Lift Station (New Style)
Security policy (edit with module Customer reassurance)

Delivery policy (edit with module Customer reassurance)

Return policy (edit with module Customer reassurance)
The 1000 Gallon Lowboy Lift Station (New Style) separates wastewater solids into the lower tank and filters effluent into the pump chamber through a Polylok PL-68 filter.  The lift station package includes an indoor control panel, effluent pump, high water alarm and direct burial tray cable.  Upon ordering, please provide the cord length (ft), lift (ft) & push (ft) to the leech field or city sewer line.  Outdoor control panels available, by request.
Specifications:
Monolithic septic tank design
4000 psi Concrete @ 28 days
Reinforced with structural fibers & grade-60 rebar
Air-entrained precast concrete: 6% (+-1%)
Integrally cast tank penetrations with rubber boots
Designed for non-traffic loading
Fill depth: 0"-24"
New Style: features (green) HDPE plastic covers
Risers required over pump chamber per Maine Sub-Surface Wastewater Code
Data sheet
Weight

12,416 lbs

Capacity

1000 Gallons

Exterior Dimensions

54.5" H x 6'-4" W x 10'-5" L

Invert Out

39.5" (CL)

Invert In

37"
 CONTACT US FOR
QUOTES & ORDERS