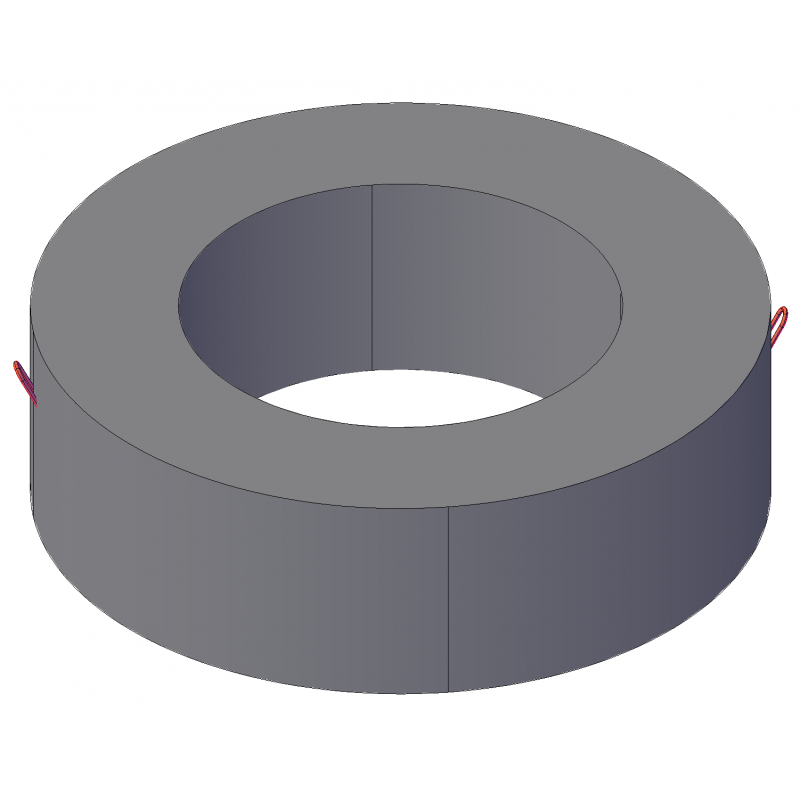  
Donut Risers (24-in ID)
Security policy (edit with module Customer reassurance)

Delivery policy (edit with module Customer reassurance)

Return policy (edit with module Customer reassurance)
Donut Risers are thick wall risers for traffic rated areas.  Precast concrete structures under pavement are designed short of final grade to enable field adjustments. Donut Risers are installed underneath the cast iron frames in place of brick.
They are available in the following heights:
3" Donut (#257203)
4" Donut (#257204)
6" Donut (#257206)
8" Donut (#257208
10" Donut (#257210)
12" Donut (#257212)
30" (ID, Interior diameter) Donut Risers are available, if specified.
Data sheet
Interior Dimensions

24" Diameter

Exterior Dimensions

40" Diameter
 CONTACT US FOR
QUOTES & ORDERS