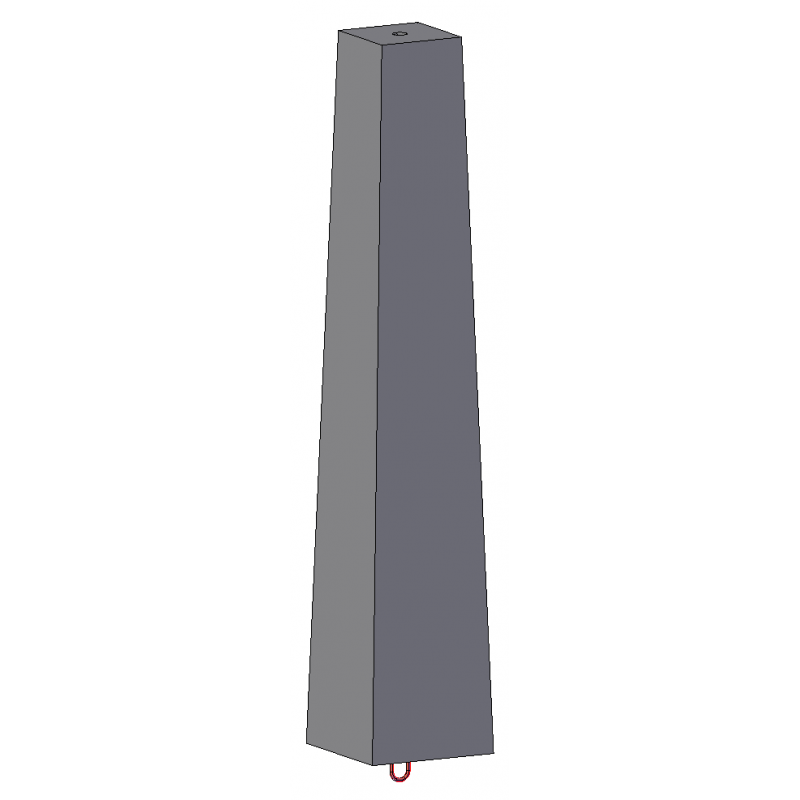  
Standard Frost Post
Security policy (edit with module Customer reassurance)

Delivery policy (edit with module Customer reassurance)

Return policy (edit with module Customer reassurance)
Frost Posts for installing under decks, steps, camps, or sheds to prevent heaving of the structure.  They also work well as dead weight for pickup beds in the winter or anchors for boat moorings!
3' Frost Post (#247200) Wt: 165#
4' Frost Post (#247210) Wt: 241#
5' Frost Post (#247260) Wt: 350#
6' Frost Post (#247270) Wt: 472#
8' Frost Post (#247280) Wt: 771#
Check with local code enforcement for required frost post depths in your town.
 CONTACT US FOR
QUOTES & ORDERS