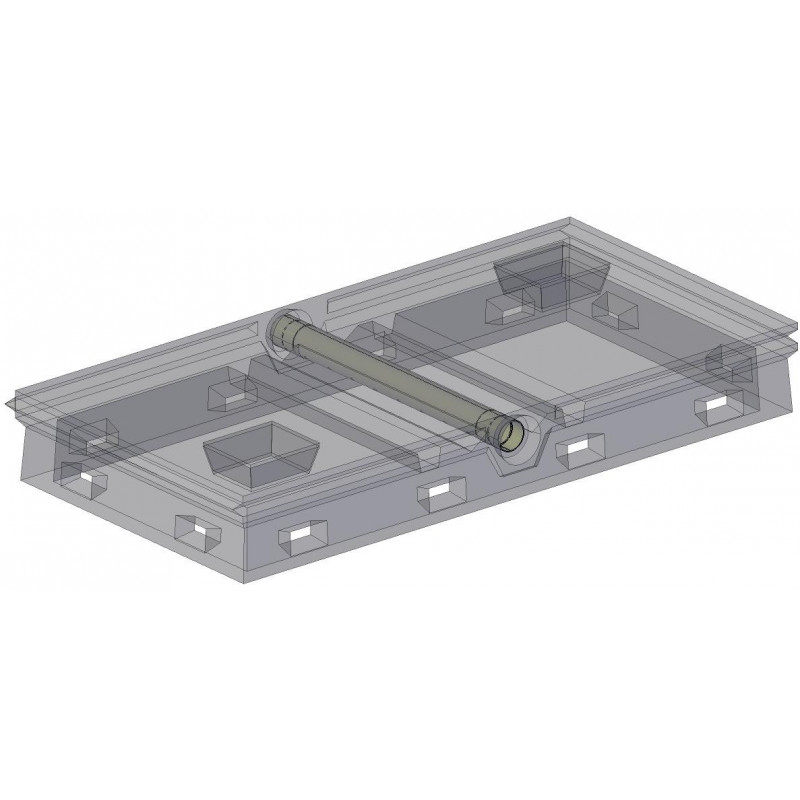  
4x8 Side Feed Flow Diffusers
Security policy (edit with module Customer reassurance)

Delivery policy (edit with module Customer reassurance)

Return policy (edit with module Customer reassurance)
Our 4'x8' Concrete Flow Diffusors offer an excellent means for sub-surface wastewater disposal.  The large chamber footprint, coupled with precast concrete's unmatched durability, enable contractors a fast installation and backfill process.  Meanwhile, providing nearly 140 gallons of surge capacity (per chamber) for high demand circumstances.  Maine State Sub-Surface Wastewater classifies the following disposal areas:
Trench Configuration, Side-Feed Flow Diffusor Only
Utilize stone bed, 1-foot wide on 4-ft side(s) =  77 sq-ft / device
Neighboring trench requires 3ft separation between stone bed edges
Cluster Configuration
Each chamber = 64 sq-ft 
Stone perimeter is

not required
Data sheet
Weight

2,225 lbs

Capacity

140 Gal

Interior Dimensions

3'-4 3/4" x 7'-4 3/4" x 9"

Exterior Dimensions

4' x 8 x 1'-1"

Invert Out

6.5"

Invert In

6.5"
 CONTACT US FOR
QUOTES & ORDERS