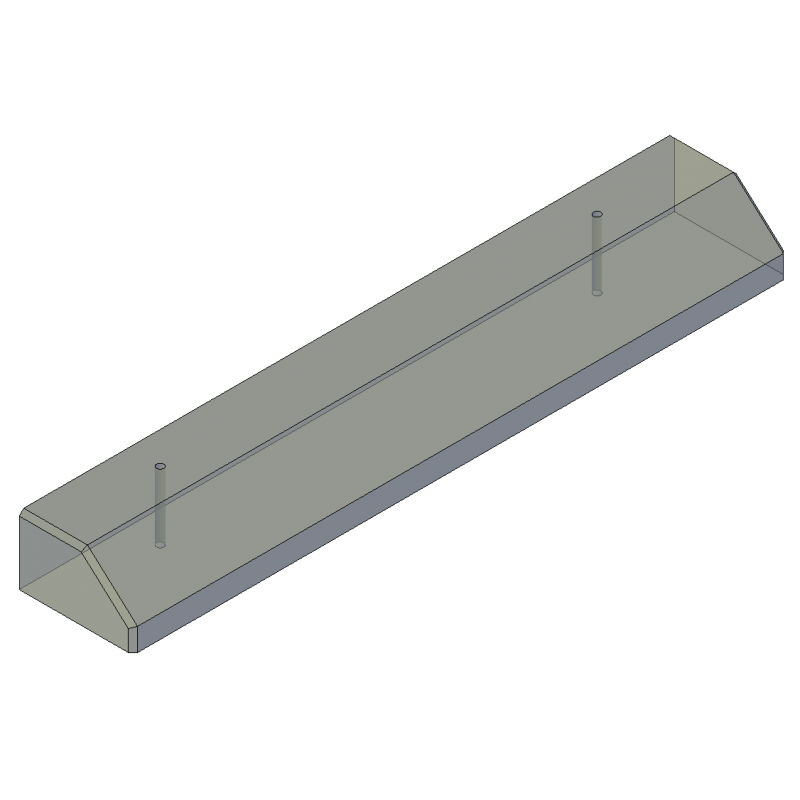  
Curb Stop - Type 1 (7.5" High)
Security policy (edit with module Customer reassurance)

Delivery policy (edit with module Customer reassurance)

Return policy (edit with module Customer reassurance)
Type 1 Curb Stops are 7.5" high (12.5" deep) wheel stops for gravel (unfinished) parking lots.  They help drivers with stopping distance and protect surrounding landscape and property.  These stops are designed to be pinned with #5 rebar to prevent sliding, while the additional 1.5" height permits pavement to be placed around the stop, further locking it into place.
They are available in two lengths:
Proper distance should be considered when installing, as vehicle bumpers do extend beyond the curb stop itself.
 CONTACT US FOR
QUOTES & ORDERS