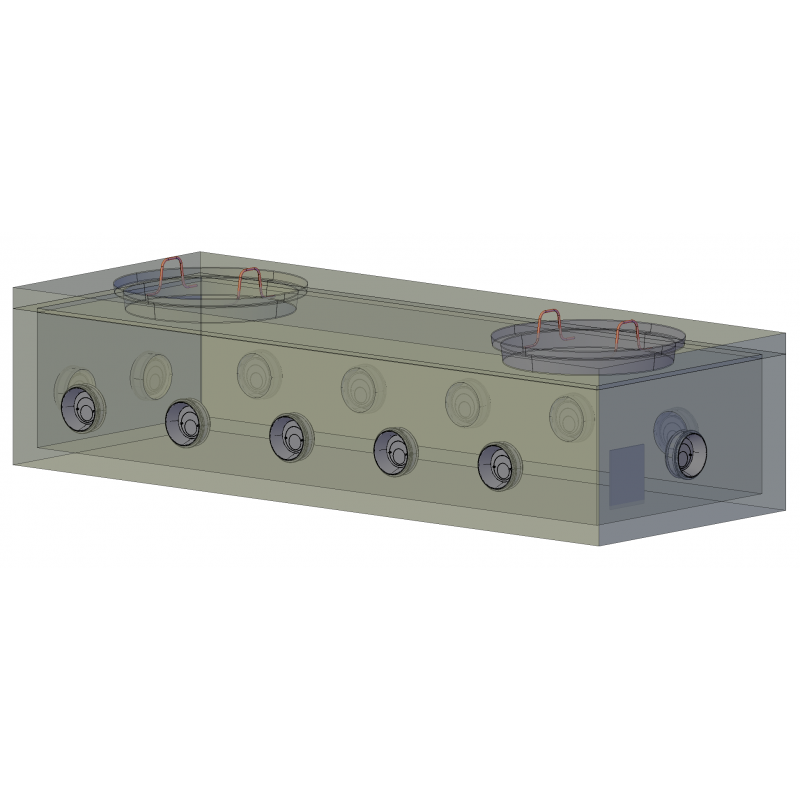  
12 Outlet D-Box
Security policy (edit with module Customer reassurance)

Delivery policy (edit with module Customer reassurance)

Return policy (edit with module Customer reassurance)
The 12-Outlet Distribution Box is a concrete box designed for distribution of effluent wastewater to a home's leach field.  The 12-outlet is used for larger leaching fields with up to (12) 4" pipes.  It has (1) inlet on the end with an integrated HDPE baffle for mitigating surges and distributing effluent.
Data sheet
Weight

Base: 1,165# / Cover: 770#

Interior Dimensions

86"L x 29.75"W x 16"H

Exterior Dimensions

90"L x 33.75"W x 21"H

Invert Out

~5.5"

Invert In

~6.5"
 CONTACT US FOR
QUOTES & ORDERS